FaithFullBull's Cera, IGP1, OFA Hips GOOD, Elbows Normal, Patellar Normal, Cardiac Normal, DNA Embark all Clear (NCL, ICH, NM, DM, HUU, CMR1 Clear) and 100% American Bulldog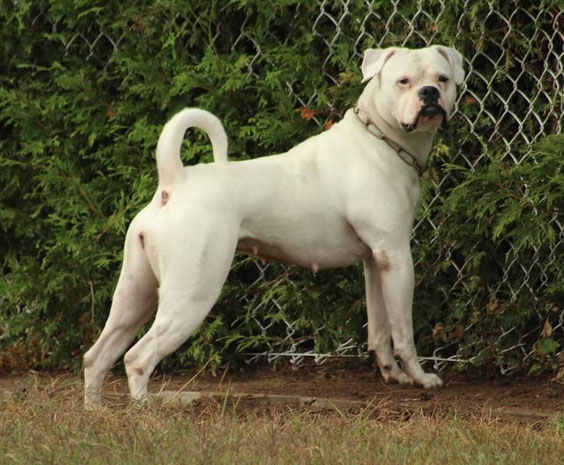 Cera is out from our breeding between Baxter, IPO3 and our girl Zee, IPO3.
Cera has fantastic structure, very very straight front and rear with a beautiful angulation, beautiful musculature, bulging buttocks, and muscled like her mom Zee and her grandpa our boy Jesse James. 
This young girl has very strong nerves, with crazy prey and very high drive!
We are very proud of our daughter Cera during this weekend's IGP trial (September 26-27, 2020) organized by the CCTQ club under the direction of judge Ken Trouton! Cera has pass her BH.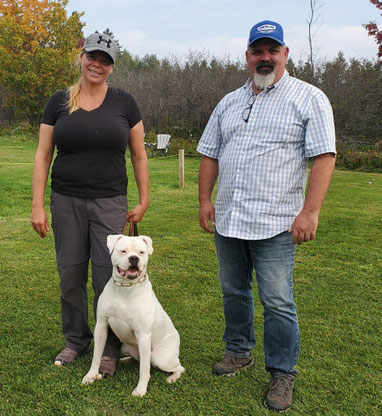 It is in insane heat with high humidity that made the temperature rise to 40c that my girl Cera and I (Sonia Perusse owner at FaithFullBull's Americain Bulldogs) have obtained our IGP1 this weekend under GSSCC judge Jim Chrisp with a decent score of 267!! 92 in tracking, 83 in obedience (with 2 handler errors that made us lose some points) and 92 in protection (with another handler error...) I am very satisfied and proud of my girl Cera's performance in this temperature similar to that of an amazonien forest... lol. (Aug-21-2021)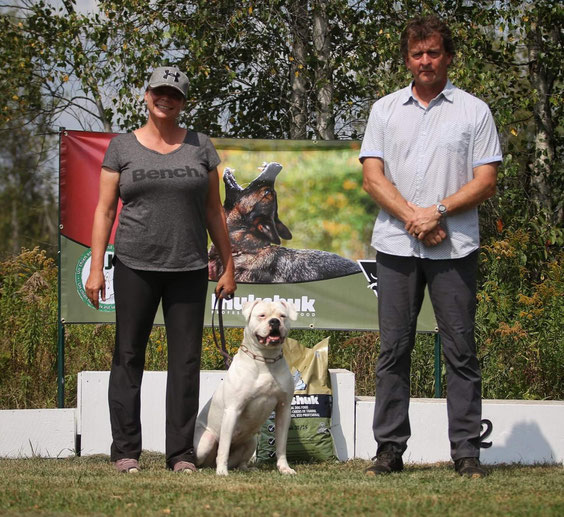 health tests