Bullyrascalz's Zerelda aka Zee, IPO2 (IPO1 Best IPO in the trial), IPO 12 mile AD, DHT, GDT, IDTT, ID3, ID5, OFA GOOD, Elbows Normal, NCL Clear, Ich Clear
Zee  is the daughter of our male Jesse James who is currently the most bully type American bulldog and one of the youngest in this breed all types combined to have been able to obtain the serious working title IPO3.
Standard type Zee gets her looks from her mother, the amazing BullyRascalz Driving Force AKA Impulse of Valor.
Zee has very high energy, an excellent temperament, a fantastic ability to work and a very nice structure. 

At 17 months old our young girl Zee passe the IPO BH (23 09 2017) at Club Schutzhund Ste-Foy, under Judge Frank McEniry.
At only 18 months old, Zee got IPO1 title under Juge Dave Grant, with Best IPO in the trial (4-5 11 2017)
Zee pass with great ease the endurance test AD 12 miles with a crappy temperature ... lol Heavy rain, wind and it ended up with snow.. The test was done at club schutzhund IPO sport under Judge Bruno Kastelic-Sakoparnig.(19 11 2017)I am very proud of my great athlete again.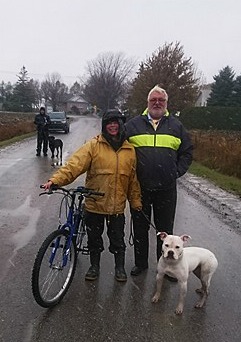 Zee got DHT, GDT, IDTT, ID3 and ID5 today at the Irondogs trial under judge Etienne Poulin. (11 25 2017) We have completely forget to take a picture with the judge as we are used to doing ... Its end well our trial season, we back on the grounds next spring, we hope put IPO2-IPO3 on her in 2018.
it is under Judge Dorwin Anderson at only 29 months old that Zee got the IPO2 at the trial organized by the Club des Chiens de travail du Québec, with best Obedience in the trial, the other dogs was 5 German Shepherds. Score 85-87-90a Total: 262. (15, 09, 2018)
Health test
Hips and Elbows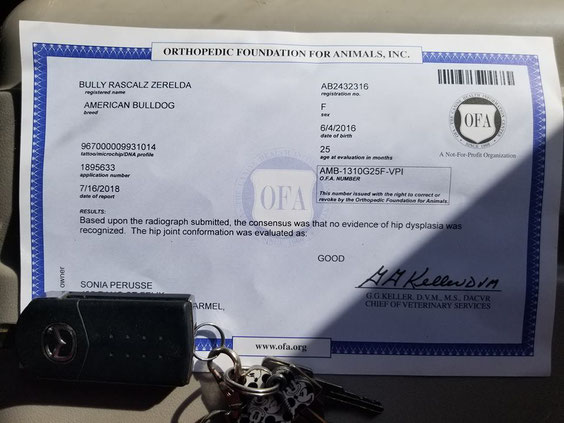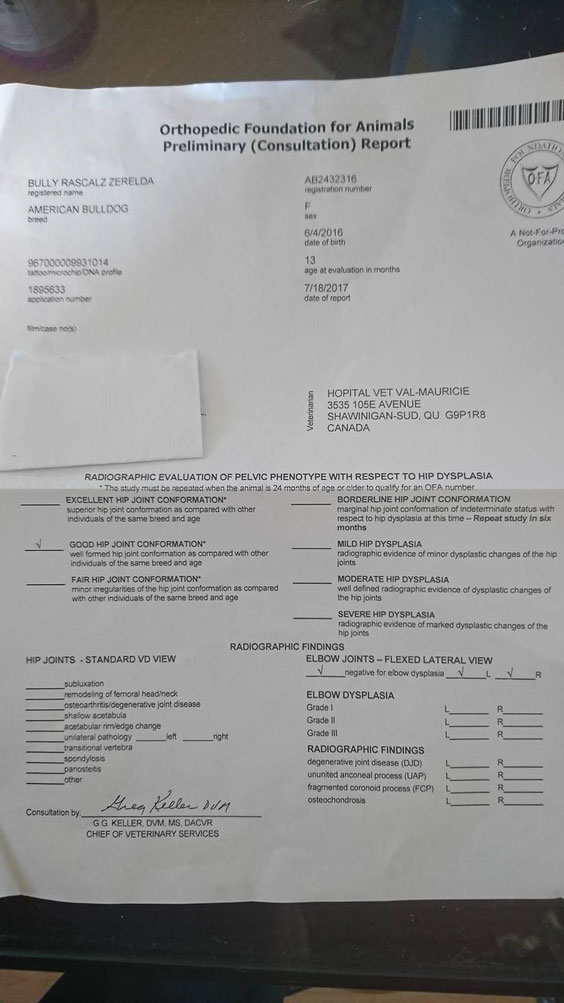 Ich test