FaithFullBull's Baby Iris, IPO BH, IPO 12 mile AD, DHT, GDT, IDTT, OFA GOOD, Elbows Normal, NCL Clear, Ich Clear, DNA Profiled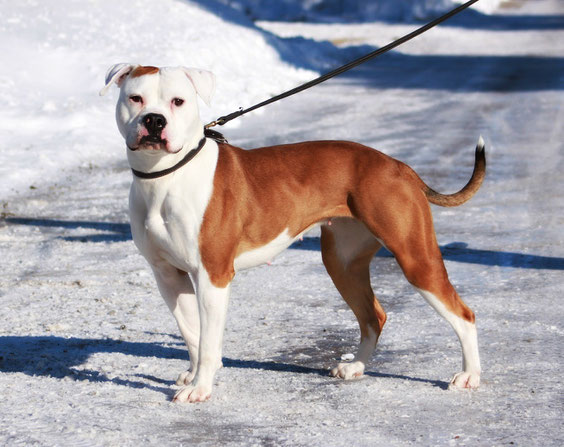 Iris is my great athlete! She has very high energy level and she is definitely the smartest dog I ever owned!
Product here, she is a daughter of my male Jesse James who is currently the most bully type American bulldog and one of the youngest in this breed all types combined to have been able to obtain the serious working title IPO3.
Iris is physically the perfect example of the hybrid type American Bulldog. 

04 17 2016 Baby Iris pass the IPO BH today at club IPO Nord, under judge Frank McEnry!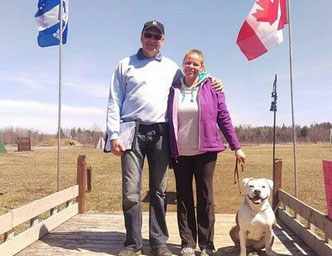 Baby Iris is now AD titled! We made this test at Club IPO Sport, 20 November 2016, under GSSCC judge Jim Chrisp. Iris having impressed the other participants, who have be very surprised to see she perform this endurance test with so much ease.Until the end of the test Iris has gambader like a gazelle and never needed to open her mouth to breathe, While their German Shepherds, having their mouths open after only a few kilometers and feet heavy for the last run!What is most impressive is that we have not really done a training with her for pass this, we only tested it a few times 2.5 weeks before the test.One of the things I was aiming in including Flame of Norcal in my breeding program was to get a better endurance and physical capasity, I GOT !!! lol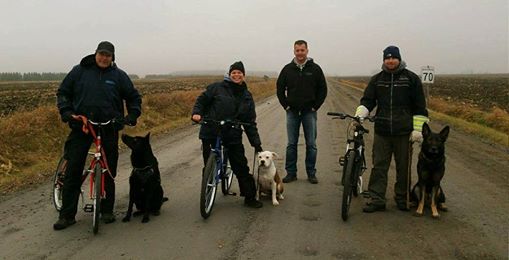 Baby Iris got the DHT, GDT and IDTT under Judge Etienne Poulin! (11 December 2016)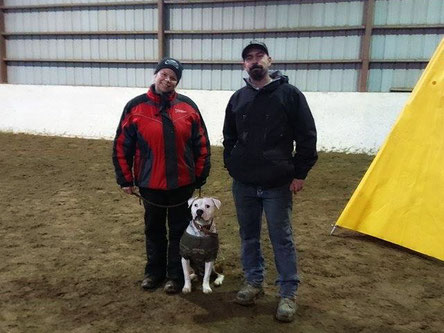 Video
Health test
Hips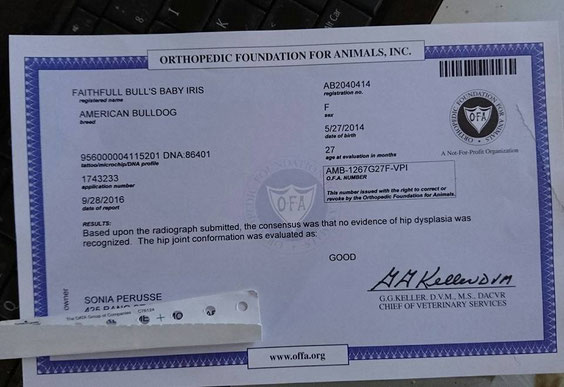 Elbows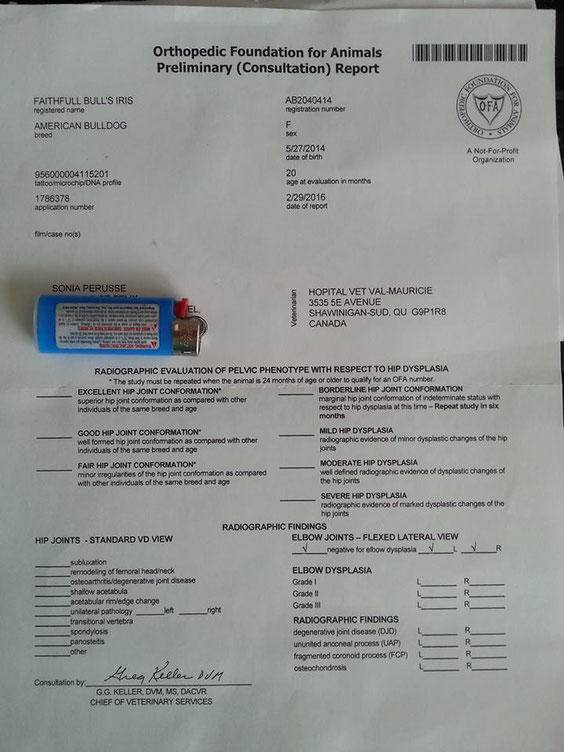 Prelim hips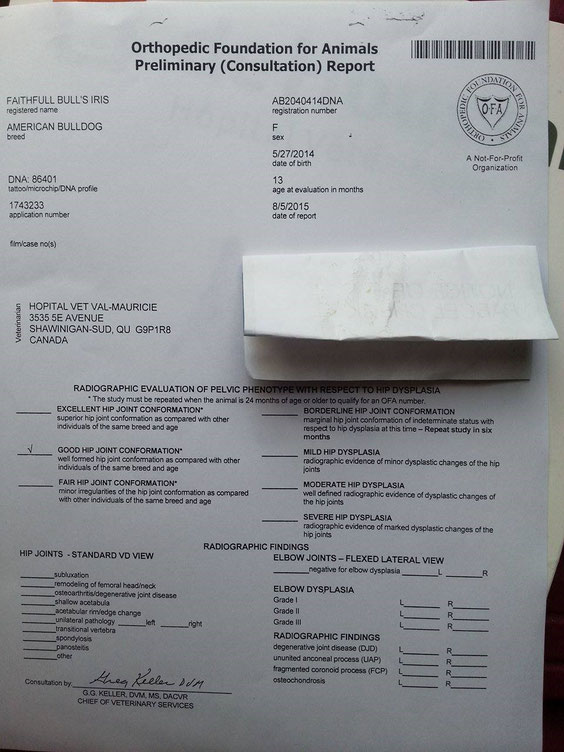 Ich